The House
The Deck and Hot Tub
The Water System
The Candy Shack
The Cave


The quaint little white house with yellow trim looked innocent enough. After closer inspection, the truth became known. As each new discovery was made, a friend kept reminding me that what I had really purchased was a good deck with a great view.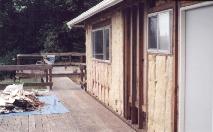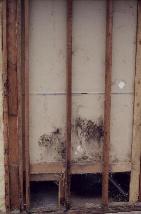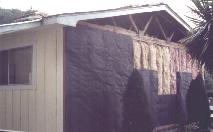 1. Among other projects, the house needed new siding and a new roof. 2. The mice had cleaned out all of the insulation between these three studs. 3. The north side.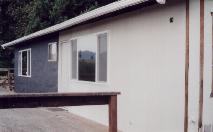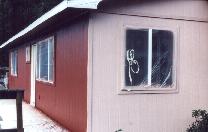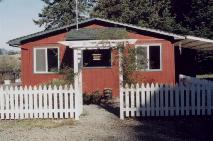 1. The new siding is called Hardy Plank, made of wood and cement to keep the bugs, rodents and water out. So far, it's worked quite well. 2. The paint goes on. 3. It's finished.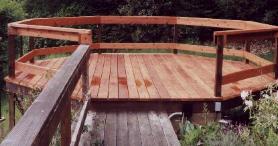 1. The deck was quite weathered. 2. We replace and reinforce the portion for the hot tub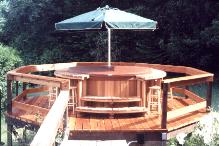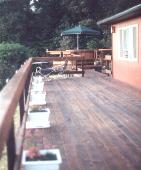 . 1. The hot tub goes in. 2. Though hard to tell in this photo, we refurbished the rest of the deck.


1. The original water tank had also been working as a cistern. Unfortunately, things were growing in the bottom. We put in a second tank to store "clean" water. Then double debree filters and an ultraviolet purification system. It's all gravity flow and working now.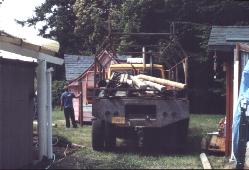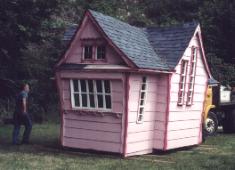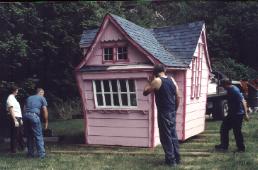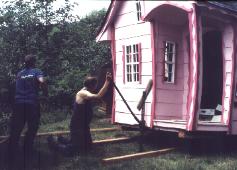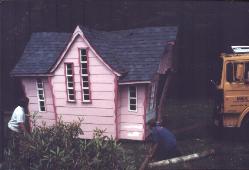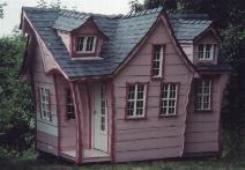 A truck, some poles, a jack and a few extra hands guide, push and turn the Candy Shack in the perfect position overlooking the valley with a great view of the ocean. Designed for hours of entertainment for the little ones or all ages.


The Candy Shack situated in its new home next to the hot tub.
See also The Shakin' Shack.

Situated next to The Men's Study, the back portion of the 12' x 16' structure (note the platform) is the cave, a 10' x 12' room with no windows. The interior walls and ceiling of the room (The Cave) are painted black complete with a black carpet. While it will also serve as a music studio, it is basically designed for that time when one wants to be in silence and without visual stimulation, much like some of the ancient monks lived every day. It will provide this unique experience for the adventurous. One might consider fasting during this period.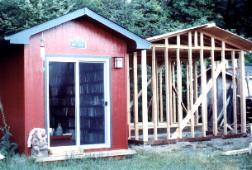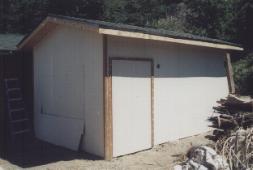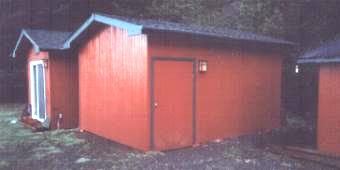 * * *
Let there be spaces in your togetherness. - Kahlil Gibran
Awards

Contact Information

---
Snail Mail: P.O. Box 12, Brookings, OR 97415-0001
www.wildwoodhimitage.com